Loch Kayaking Session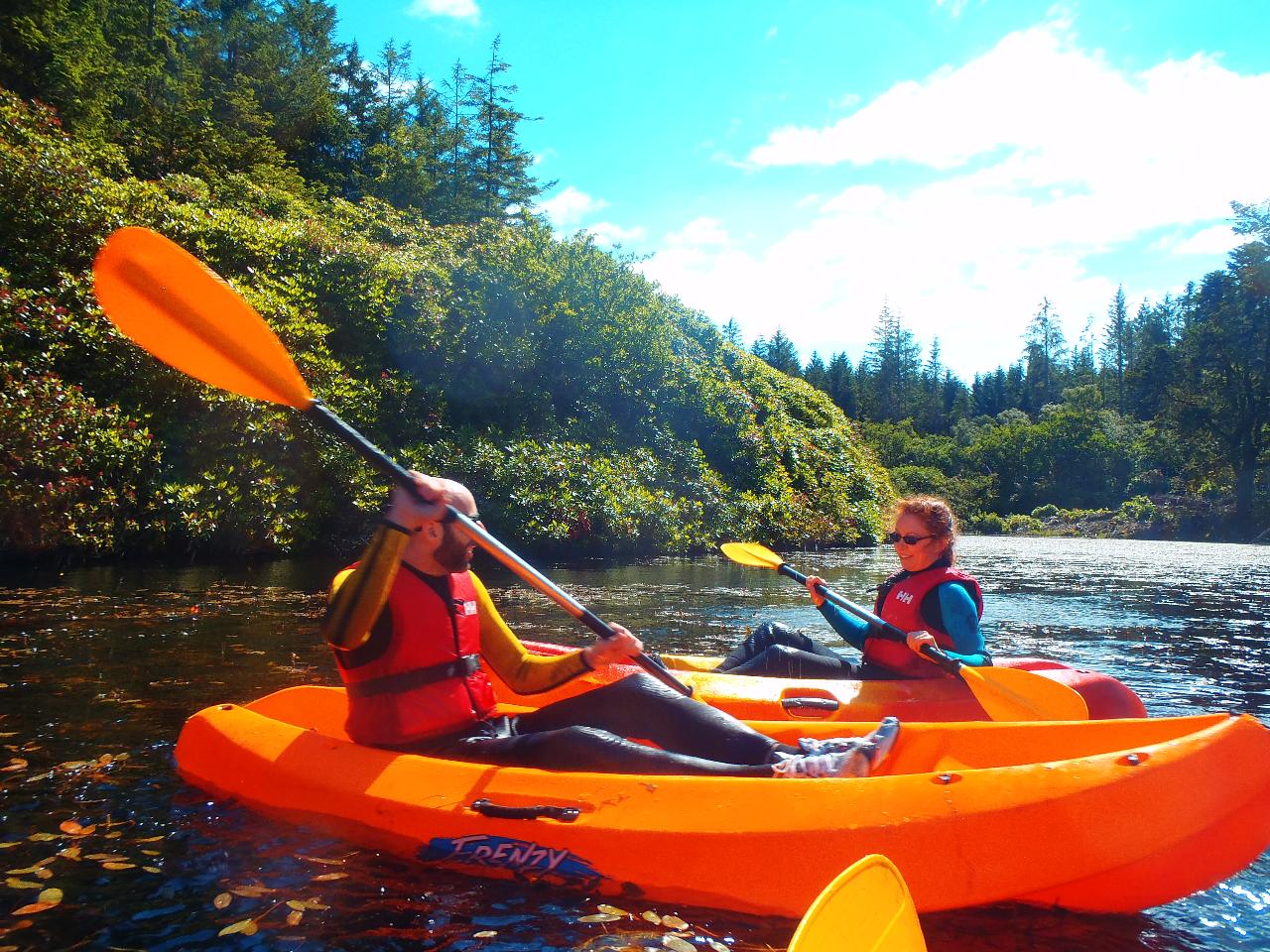 Varaktighet: 150 Minuter (cirka)
Plats: KYLE, Ross-Shire
**KAYAKING IS NOW OVER FOR 2022**CHECK BACK IN 2023 FOR AVAILABLITY**
At Raasay House we have a fleet of 'sit on top' kayaks which are perfect for beginners as they are incredibly stable and unsinkable crafts. We also have a small number of more traditional styled 'closed boats' which we use for teaching skills based sessions or refining paddling techniques. Originally developed by Inuits for hunting in sub Arctic waters kayaking is now recognized as an Olympic sport.

A typical beginners session will include learning about the boats and paddles as well as practicing correct paddling technique before taking to the water to learn the basics of forward paddling and other paddling strokes, which will help you to control your kayak. These skills will be interspersed with games and challenges designed to put your new abilities to the test.
All of our loch kayaking sessions take place a 5-minute walk from Raasay House at Loch a' Mhuilinn (Home Loch), a small, secluded, scenic 6 foot deep Loch, originally constructed as a water source for Raasay House.
Session Information

Duration: 2 hours 30 minutes
Age Restriction: Over 6 (or physically capable of handling a paddle- Canoes can be added to this session making it suitable for under 6's as well)
Maximum: 12 people (minimum 3)
Equipment Provided: Kayak, Paddle, Wetsuit, Buoyancy Aid
Equipment Needed: Swimming suit, wet shoes, towel
** CANCELLATIONS DUE TO COVID ILLNESS OR RESTRICTIONS** You will be refunded if you can demonstrate that this is the reason.