Full Day Rock Climbing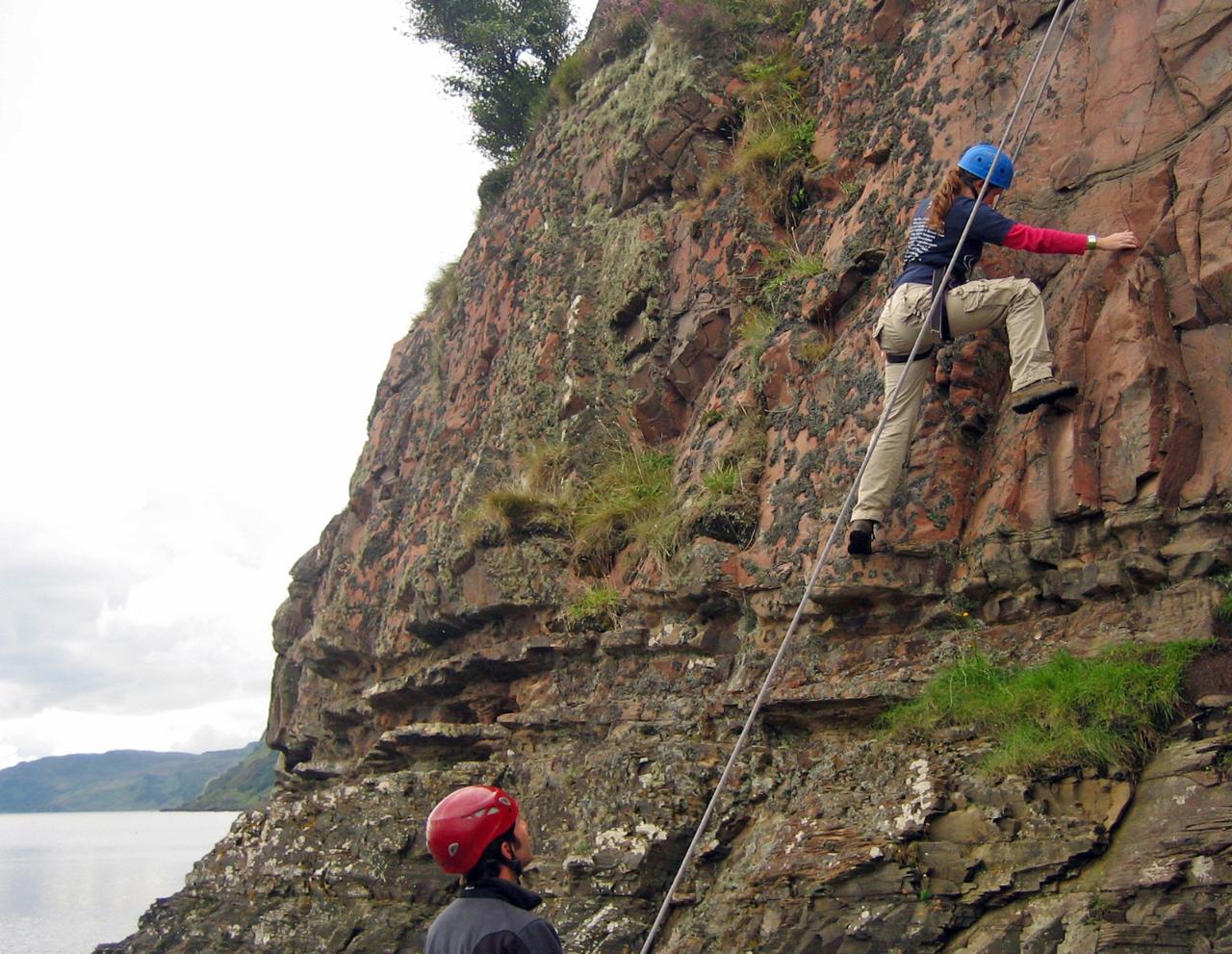 期間: 7 時間 (約)
所在地: KYLE, Ross-Shire
**CLIMBING IS NOW OVER FOR 2022**CHECK BACK IN 2023 FOR AVAILABLITY**
Full day Climbing & Abseiling


The Isle of Raasay is a secret gem of rock climbing crags…
…which is set to play a big part in the Scottish climbing scene in years to come. Only published as logged climbing venues as recently as 2010 there are already several well-established climbing crags on the island, which have been used by Raasay House for over 25 years.
The sea cliffs of Brochel located just below the ruins of the 15th Century Brochel Castle (original home of the Clan MacLeods of Raasay) offer an excellent range of climbing routes from 4 m to 10 m high with varying degrees of difficulty from easy beginner climbs and scrambles to challenging overhangs. Calum's Crag, a 10 m high outcrop of Lewisian Gneiss located further north (a 15 minute walk from the end of the famous Calum's Road) is perfect for those looking for something slightly more challenging.
There are also several new crags further north with climbs ranging from 8 m to 25 m offering a challenge for climbers of all abilities.
Want to book a session?
Climbing Session Information
Duration: Full day - set off at 10:00 return around 17:00
Age Restriction: Over 5
Maximum: 6 people (minimum 3)
Equipment Provided: Helmet, Harness and all technical gear
Equipment Needed: Appropriate footwear